AAHSL Data Scholarships
Posted by Alan Carr on December 3rd, 2015 Posted in: Announcements, E-Science, Education & Training, Funding

---
The Association of Academic Health Sciences Libraries (AAHSL) Future Leadership Committee has announced the one-time offering of several scholarships to support individuals from AAHSL member libraries interested in learning more about any aspect of the data life cycle. A total of $5000 is available for the committee to award. Scholarship awards, in amounts up to $2500, may be used for participation in established educational programs, or for individually designed learning opportunities. Candidates should be employed in a professional position in an AAHSL member library (full or associate member) and have an MLS or comparable graduate degree. The maximum award for any single scholarship will not exceed $2500. Funds must be used within 12 months of the award date.
Applicants should express in a Word document of 300 words or fewer how they would use data scholarship funding to enhance their understanding of data, and how they would apply that knowledge in their work. Additionally, an itemized cost breakdown of anticipated expenses (e.g. travel, accommodations, registration, or other expenses) should be included. The Future Leadership Committee will consider a wide variety of learning opportunities, so applicants have significant latitude in their proposals. The deadline for applications is February 1, 2016. Successful applicants will be notified March 1, 2016. Please submit applications to office@aahsl.org with the subject heading AAHSL Data Scholarship. Persons awarded data scholarships are required to submit a report upon completion of the learning activity.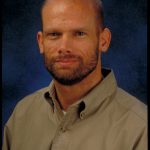 ABOUT Alan Carr
Alan Carr is the Associate Director, National Network of Libraries of Medicine, Pacific Southwest Region, based at UCLA.
Email author View all posts by Alan Carr