Webinar on December 17: Affordable Care Act Messaging for American Indians and Alaska Natives
Posted by Marco Tamase on December 4th, 2015 Posted in: Affordable Care Act, Announcements, Events

---
The Affordable Care Act offers many opportunities to American Indians and Alaska Natives (AI/ANs) who lack health insurance coverage. The National Indian Health Board, American Indian Health & Family Services, and the Alaska Native Tribal Health Consortium have many lessons learned to share from their past outreach and enrollment efforts related to enrollment under the Affordable Care Act. This webinar will provide tribes and tribal organizations with effective messaging strategies and outreach practices for AI/ANs that encourage enrollment in the Health Insurance Marketplace, Medicaid, and the Children's Health Insurance Program.
Moderator: Lillian Zuniga, Member, Cross-RHEC AI/AN Caucus
Speakers:
Dawn Coley, Director of Tribal Health Care Reform Outreach and Education, National Indian Health Board
Ashley Tuomi, DHSc, Executive Director, American Indian Health and Family Services
Charlene Walker, Director, Outreach and Enrollment, Alaska Native Tribal Health Consortium
Date: December 17, 2015
Time: 11:00 a.m. – 12:00 p.m. PST
Registration Link 
Full Abstract and Speaker Bios
The Cross-RHEC American Indian and Alaska Native Caucus is a group of Regional Health Equity Council (RHEC) members under the National Partnership for Action to End Health Disparities (NPA). The Caucus provides a forum for RHEC members to increase dialogue across RHECs and to coordinate and enhance tribal, state and local efforts to address health disparities and the social determinants of health for AI/ANs.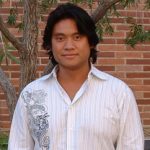 ABOUT Marco Tamase
Marco Tamase is the Member Services Coordinator for the Pacific Southwest Region of the Network of the National Library of Medicine located at UCLA.
Email author View all posts by Marco Tamase