AHRQ Report Shows Gains in Access to and Affordability of Health Insurance
Posted by Alan Carr on May 6th, 2016 Posted in: Affordable Care Act, Announcements, Consumer Health, Health Disparities, Public Health

---
More people have health care coverage, have a usual place to go for medical care and can more easily afford medical bills after the Affordable Care Act's provisions have taken effect, according to a new report released by the Agency for Healthcare Research and Quality (AHRQ), 2015 National Healthcare Quality and Disparities Report and 5th Anniversary Update on the National Quality Strategy. The report finds that the rate of uninsured Americans under age 65 decreased from 18% to 10%. For 18- to 29-year-olds, the uninsured rate declined even further, falling by more than half, from 31% to 15%. Among poor people ages 18-64, the uninsured rate fell from 44% to 25%. Substantial gains in health care coverage also were found for Hispanic and black adults ages 18-64. The cost of health care coverage also became more affordable as fewer people overall reported having trouble paying medical bills within the past year. Poor people (below the federal poverty level) ages 18-64 saw the greatest benefit, and all racial and ethnic groups showed a decline in payment problems during this period.
The report features annual trends on more than 250 measures of care quality, access and disparities that cover a broad array of health care services and settings. Overall, the report shows that quality of care is improving, particularly in hospitals, and for measures that are being publicly reported by the Centers for Medicare & Medicaid Services. However, quality of care is still less than optimal overall for many Americans. Disparities related to race, ethnicity and socioeconomic status continue to impact the care that many people receive. For example, the quality of care for blacks, Hispanics and American Indians and Alaska Natives was worse than that for whites for about 40% of the report's measures.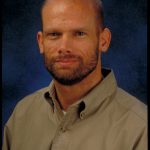 ABOUT Alan Carr
Alan Carr is the Associate Director, National Network of Libraries of Medicine, Pacific Southwest Region, based at UCLA.
Email author View all posts by Alan Carr