AHRQ Statistics: MRSA in California
Posted by Marco Tamase on January 3rd, 2017 Posted in: Data, Public Health

---
In 2013, 8% of patients in California with MRSA (methicillin-resistant Staphylococcus aureus) acquired the infection during a hospital stay. MRSA is a bacterium that is resistant to many of the most commonly prescribed beta-lactam antibiotics, including penicillin, amoxycillin, oxacillin, and methicillin. Severe cases of MRSA may result in endocarditis, osteomyelitis, septicemia, or even death. Each year MRSA accounts for approximately 11,000 deaths in the United States. Costs associated with a MRSA infection are high, with an average hospital length of stay of 10 days and average hospital costs of $14,000.
Source: Agency for Healthcare Research and Quality, Healthcare Cost and Utilization Project Statistical Brief #212, Hospital-, Health Care-, and Community-Acquired MRSA: Estimates From California Hospitals, 2013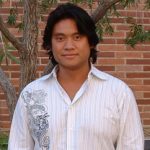 ABOUT Marco Tamase
Marco Tamase is the Member Services Coordinator for the Pacific Southwest Region of the National Network of Libraries of Medicine located at UCLA.
Email author View all posts by Marco Tamase