AiCPG Announces Launch of New Clinical Practice Guideline Clearinghouse Coming in 2019
Posted by Alan Carr on December 12th, 2018 Posted in: Announcements, Communications Tools, Data, Healthcare Professionals, Non-NLM Resources, Search Tools

---
The Alliance for the Implementation of Clinical Practice Guidelines (AiCPG) has just issued a press release announcing the launch of a new medical guideline tool, "Guideline Clearinghouse 2.0," scheduled for the first quarter of 2019. The resource is designed to replace the best features of AHRQ's National Guidelines Clearinghouse (NGC), which is no longer supported. Until the launch occurs, a searchable database of over 1,000 archived summaries previously published in the NGC is available. Also currently available is a compiled list of free medical guideline tools.
The AiCPG is a non-profit organization, governed by medical societies, with a mission dedicated to systematically promoting the availability, dissemination, and implementation of clinical practice guidelines to improve patient outcomes. AiCPG's new clearinghouse will provide free access to thousands of summarized full-text clinical practice guidelines, with the planned addition of hundreds of new guideline summaries in the coming months. Registration is not required in order to access the guideline summaries.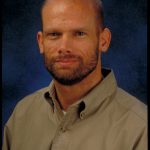 ABOUT Alan Carr
Alan Carr is the Associate Director, National Network of Libraries of Medicine, Pacific Southwest Region, based at UCLA.
Email author View all posts by Alan Carr