NIH "All of Us" Program Seeks Public Input to Inform Plans for Child Enrollment
Posted by Marco Tamase on September 1st, 2017 Posted in: All of Us, Announcements, Consumer Health, Data, Precision Medicine, Public Health
Tags: All of Us
---
The Child Enrollment Scientific Vision Working Group of the All of Us Advisory Panel is seeking public input on the pediatric research that the NIH All of Us Research Program may be uniquely positioned to enable through the enrollment of children. Specifically, the group is inviting comments on the following questions:
What are the most significant short- (0–5 years), medium- (5–10 years), and long-term (more than 10 years) precision medicine research questions that could be addressed by the inclusion of pediatric populations in the All of Us Research Program?
What are the key gaps in current pediatric study designs that might be appropriate for All of Us to address through the enrollment of children (for example, preconception studies, sibling studies, etc.)?
What are the research resources that the inclusion of children into the All of Us Research Program could potentially generate (for example, innovative algorithms, methodologies, etc.)?
All responses must be submitted via web form by September 12, 2017, for the working group members to consider during the development of their report. For more details, visit the NIH Request for Information NOT-PM-17-004. Inquiries may be sent to CESVWG@nih.gov.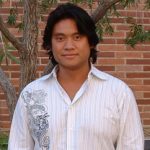 ABOUT Marco Tamase
Marco Tamase is the Member Services Coordinator for the Pacific Southwest Region of the Network of the National Library of Medicine located at UCLA.
Email author View all posts by Marco Tamase