American Indian/Alaska Native Health and Arctic Health Portals Will Retire on December 16!
Posted by Alan Carr on November 15th, 2019 Posted in: Announcements, Communications Tools, Consumer Health, MedlinePlus, NLM Resources, Public Health
Tags: American Indian and Alaska Native Health Portal, Arctic Health portal
---
The American Indian and Alaska Native Health portal will be retired on December 16, 2019. Visit the MedlinePlus American Indian and Alaska Native Health page for information about this topic. The Arctic Health portal moved to a new home on September 28, 2018, with the University of Alaska at Anchorage. Content from NLM-hosted Arctic Health has been moved to the new site and the search engine has been enhanced. The current NLM Arctic Health site will no longer be available after December 16.
If you have any questions, contact the NLM Support Center.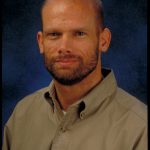 ABOUT Alan Carr
Alan Carr is the Associate Director, National Network of Libraries of Medicine, Pacific Southwest Region, based at UCLA.
Email author View all posts by Alan Carr