Apply by June 22 for the 2019/2020 NLM/AAHSL Leadership Fellows Program Cohort!
Posted by Alan Carr on May 15th, 2019 Posted in: Announcements, Education & Training, General
Tags: NLM/AAHSL Leadership Fellows
---
The National Library of Medicine and the Association of Academic Health Sciences Libraries have announced the opening of applications for the 2019/2020 fellowship cohort. The application information has full program details, and details about past years' cohorts and program reports are available on the AAHSL Leadership program webpage. Submit applications by June 22th to be considered. Instructions for applying can be found starting on page 7 of the application information. Potential fellows should complete the Fellows Online Information Form and upload the supporting document with the form OR submit them electronically to AAHSL by June 22. Please note: If you are a "New User" to the AAHSL Website and email lists, you will need to "Register" to access the form.
The NLM/AAHSL Leadership Fellows Program prepares emerging leaders for the position of library director in academic health sciences libraries. Fellows have the opportunity to develop their knowledge and skills in a variety of learning settings, including exposure to leadership in another environment. They are paired with mentors who are academic health sciences library directors. The program takes advantage of flexible scheduling and an online learning community to minimize disruption to professional and personal schedules. The sponsors, NLM and AAHSL, will provide financial support for a small cohort of fellows and will underwrite travel and meeting expenses.
The NLM/AAHSL Leadership Fellows Program is designed for librarians with prior management experience. In most cases, a minimum of five years is the baseline for candidates to be given consideration. Applicants should have strong interest in pursuing a directorship in academic health sciences libraries, regardless of type of library background or current setting. In its commitment to diversity and inclusion, the program actively seeks applicants from racially and ethnically diverse backgrounds.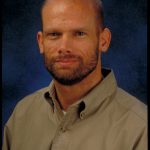 ABOUT Alan Carr
Alan Carr is the Associate Director, National Network of Libraries of Medicine, Pacific Southwest Region, based at UCLA.
Email author View all posts by Alan Carr