Apply by March 27 for the 2016 Toxics Release Inventory (TRI) University Challenge!
Posted by Alan Carr on February 19th, 2016 Posted in: Announcements, Consumer Health, Environmental Health and Toxicology, Public Health

---
The U.S. Environmental Protection Agency's Toxics Release Inventory (TRI) program is excited to continue the TRI University Challenge. This is an opportunity for the academic community to find innovative ways to use TRI data to promote more informed decision-making and action on the part of communities, manufacturers, and government. The TRI Program publishes data on the disposal or other releases of over 650 toxic chemicals from thousands of U.S. industrial and federal facilities. It provides information about how facilities manage those toxic chemicals through recycling, energy recovery, and treatment. This year, the top priorities will be proposals that promote broader use of TRI data by academics and other external users and those that use TRI to measure program effectiveness.
Students and professors are encouraged to submit innovative project proposals that increase the knowledge, use, and understanding of TRI data and other related information. Institutions whose project proposals are selected will serve as 2016 TRI University Challenge partners. Partners will receive direct, non-monetary support from EPA TRI staff experts, and, depending on the outcome of their project, may receive national recognition for their project as well as speaking opportunities at conferences and events including the 2016 TRI National Training Conference.
The EPA will be accepting 2016 TRI University Challenge applications through March 27. Award applications must be submitted electronically by the deadline to be considered. Applicants will be contacted regarding their application status by June 1. An informational webinar session will be held Wednesday, February 24, from 9:00-10:00 AM PST. Contact Caitlin Briere, the TRI University Challenge lead, with any questions about participating.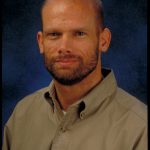 ABOUT Alan Carr
Alan Carr is the Associate Director, National Network of Libraries of Medicine, Pacific Southwest Region, based at UCLA.
Email author View all posts by Alan Carr