Applying Cultural Competence to Outreach Evaluation
Posted by Alan Carr on March 21st, 2016 Posted in: Communications Tools, General, Non-NLM Resources

---
The American Evaluation Association's Statement on Cultural Competence in Evaluation describes the importance of cultural competence in terms of ethics, validity of results, and theory.
Ethics – quality evaluation has an ethical responsibility to ensure fair, just and equitable treatment of all persons.
Validity – evaluation results that are considered valid require trust from the diverse perspectives of the people providing the data and trust that the data will be honestly and fairly represented.
Theory – theories underlie all of evaluation, but theories are not created in a cultural vacuum. Assumptions behind theories must be carefully examined to ensure that they apply in the cultural context of the evaluation.
The Statement also makes some recommendations for essential practices for cultural competence, including the following examples:
Acknowledge the complexity of cultural identity. Cultural groups are not static, and people belong to multiple cultural groups. Attempts to categorize people often collapse them into cultural groupings that may not accurately represent the true diversity that exists.
Recognize the dynamics of power. Cultural privilege can create and perpetuate inequities in power. Work to avoid reinforcing cultural stereotypes and prejudice in evaluation. Evaluators often work with data organized by cultural categories. The choices you make in working with these data can affect prejudice and discrimination attached to such categories.
Recognize and eliminate bias in language: Language is often used as the code for a certain treatment of groups. Thoughtful use of language can reduce bias when conducting evaluations.
Two recent entries on the Evergreen Blog on data visualizations and how they can show cultural bias illustrate how these principles can be applied to the evaluation of an outreach project. The first case, How Dataviz Can Unintentionally Perpetuate Inequality: The Bleeding Infestation Example, shows how using red to represent individual participants on a map made the actual participants feel like they were perceived as a threat. The more recent blog post, How Dataviz Can Unintentionally Perpetuate Inequality Part 2, shows how the categories used in a chart on median household income contribute to stereotyping certain cultures and skew the data to show something that does not accurately represent income levels of the different groups.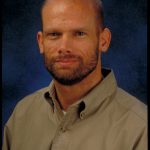 ABOUT Alan Carr
Alan Carr is the Associate Director, National Network of Libraries of Medicine, Pacific Southwest Region, based at UCLA.
Email author View all posts by Alan Carr