August 2018 Midday at the Oasis Recording Now Available!
Posted by Marco Tamase on August 31st, 2018 Posted in: Communications Tools, Data, E-Science, Education & Training, Events, Non-NLM Resources
Tags: scholarly communications
---
On August 29, NNLM PSR hosted Highlights from the FORCE11 Scholarly Communications (SC) Institute for the Midday at the Oasis monthly webinar. The session presented highlights from six participants who attended the FORCE11 training course at the University of California, San Diego, on July 30 to August 3, 2018. Featured speakers included Andrea Lynch, Anneliese Taylor, Mary Linn Bergstrom, Allegra Swift, Bethany Myers and Martin Brennan. To view the webinar, visit the Midday at the Oasis page or click on the YouTube video player below.
As noted during the webinar, the FORCE2018 Conference will be held in Montreal, Canada, on October 11 & 12, 2018. Details of the conference and registration information can be found in a NewsBits posting.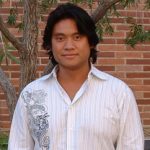 ABOUT Marco Tamase
Marco Tamase is the Member Services Coordinator for the Pacific Southwest Region of the Network of the National Library of Medicine located at UCLA.
Email author View all posts by Marco Tamase