Call for Papers in Journal of eScience Librarianship (JeSLIB) Special Issue: "Visualizing the (Data) Future"
Posted by Alan Carr on May 2nd, 2017 Posted in: Announcements, Data, E-Science

---
Data Visualization is an increasingly important research area due to its wide range of applications in many disciplines. Visualizations provide a visual overview in order to explore, analyze, and present something often difficult to understand. In the field of data science, librarians have emerged to help address this challenge. In this Special Issue of the Journal of eScience Librarianship, to be published December 15, 2017, the editors are looking for articles on how librarians are telling stories, using tools, or creating best practices in data visualization. All submissions are subject to peer-review based on article type. The issue will have a Guest Editor: Jian Qin, Syracuse University, and will include Expert Commentary from Sally Gore, University of Massachusetts Medical School.
Anyone wishing to submit an article should visit the Author Guidelines for more information. Areas of focus include, but are not limited to:
Case studies describing the use of data visualization (e.g., healthcare, bioinformatics, sciences)
Data visualization and research impact
Institutional collaborations in data visualization
Visualization as a tool for data science education and explanation
Evaluation methods for assessment
Reviews of data visualization books, tools or other resources
How data visualization fits into the research lifecycle
History of visualization throughout science (STEM)
The submission deadline is August 1, 2017, with acceptance notification on September 15. Final manuscripts are due November 1. For questions, contact Regina Raboin, Editor.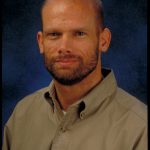 ABOUT Alan Carr
Alan Carr is the Associate Director, National Network of Libraries of Medicine, Pacific Southwest Region, based at UCLA.
Email author View all posts by Alan Carr