Changes Coming to NCBI My Bibliography Interface in 2019!
Posted by Alan Carr on February 20th, 2019 Posted in: Communications Tools, Healthcare Professionals, NCBI, NLM Resources, PubMed, Search Tools

---
As previously announced in October, a new NCBI My Bibliography is coming soon! All users are encouraged to preview the new service and submit feedback. It is safe to try out this new version without affecting anything in existing My Bibliography accounts.
The clean, new interface will make managing collections a breeze, and the new pages layout will make it easier to manage very large bibliographies. You will also be able to search within bibliographies for keywords, author names, and grant numbers to quickly filter views to only the most relevant citations. Even though the interface will change, basic functions will remain in place. The link between My Bibliography and eRA Commons for NIH grant reporting will not be interrupted. My Bibliography will also continue to interface with SciENcv just as it does now, and the public URLs for Bibliographies will not change.
Try out the new My Bibliography and let NCBI know what you think!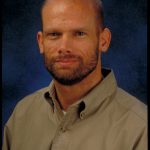 ABOUT Alan Carr
Alan Carr is the Associate Director, National Network of Libraries of Medicine, Pacific Southwest Region, based at UCLA.
Email author View all posts by Alan Carr