NLM Collection Development Manual Moves to New Platform
Posted by Alan Carr on June 18th, 2019 Posted in: Communications Tools, General, NLM Resources
Tags: NLM Collection Development Manual
---
The Collection Development Manual of the National Library of Medicine, which establishes boundaries for the Library's permanent collection and provides a framework for the selection of biomedical materials, is changing its name to Collection Development Guidelines of the National Library of Medicine and moving to NLM's Bookshelf. The name change reflects emphasis on the integrating nature of the resource, in which updates are continuous and new information is incorporated with existing information. The resource will no longer be issued as discrete editions.
The National Library of Medicine (NLM) Strategic Plan 2017-2027 provides new opportunities to improve the experience of audiences. As part of this effort, NLM is consolidating resources to fewer common platforms. Therefore, the Guidelines will be hosted on Bookshelf with other NLM documentation and publications. Links to the Manual will be redirected to the new Guidelines through June 30. If your organization has links to the Manual, please update them to the Guidelines.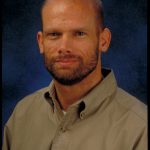 ABOUT Alan Carr
Alan Carr is the Associate Director, National Network of Libraries of Medicine, Pacific Southwest Region, based at UCLA.
Email author View all posts by Alan Carr