Recording for the Midday at the Oasis Webinar on Citizen Science Day 2019 Now Available!
Posted by Marco Tamase on February 25th, 2019 Posted in: Citizen Science, Consumer Health, Education & Training, Events, Non-NLM Resources, Public Health

---
On February 20, NNLM PSR presented Citizen Science Day 2019: Add Real Scientific Research to Your Library Programming for the Midday at the Oasis monthly webinar. Featured speakers included Darlene Cavalier, School for the Future of Innovation in Society at ASU; SciStarter, Dan Stanton, Arizona State University Library; SciStarter, and Pietro Michelucci, PhD, Executive Director, Human Computation Institute. The webinar discusses how your library can get on board with citizen science activities and plan a Stall Catchers Megathon for Citizen Science Day. You can view the webinar by visiting the Midday at the Oasis page or by clicking on the YouTube video player below.
The webinar featured resources about Citizen Science Day.  Here's just a few:
Also, are you interested in playing Stall Catchers before the Megathon on April 13? Join "Thursday Night League" every Thursday, 7PM-9PM PT.  There are weekly challenges to help you participate and ease into the game. Instructions are available on the Thursday Night League blog page.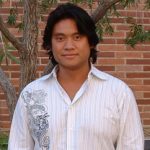 ABOUT Marco Tamase
Marco Tamase is the Member Services Coordinator for the Pacific Southwest Region of the Network of the National Library of Medicine located at UCLA.
Email author View all posts by Marco Tamase