ClinicalTrials.gov Updates Procedures for Quality Control and Posting Procedures
Posted by Alan Carr on January 29th, 2020 Posted in: Clinical Trials, Communications Tools, Consumer Health, NLM Resources
Tags: ClinicalTrials.gov, Quality Control
---
On January 1, the National Library of Medicine implemented updates to ClinicalTrials.gov procedures for posting results information submitted for applicable clinical trials (ACTs). ClinicalTrials.gov is a resource maintained by NLM that provides the public with standardized, up-to-date information from sponsors and investigators about their ongoing and completed clinical studies and results. Listing of a study on ClinicalTrials.gov does not reflect endorsement by the National Institutes of Health.
Consistent with 42 CFR Part 11, the updated procedures allow NLM to publicly post submitted results information within 30 days of submission, regardless of whether the quality control (QC) review process has been completed. Only studies meeting the following criteria are posted under these updated procedures:
Has a study start date that is on or after January 18, 2017
First submitted results information on or after January 1, 2020
Posted study records with results information that have not completed the QC review process are identifiable by a prominent note on the study record and brief QC review comments indicating the location where there may be apparent errors, deficiencies, or inconsistencies. These submissions with QC review comments are accessed from the Results Submitted tab of the study record. When the QC process has concluded, the study record is posted without the note and QC review comments.
All previously posted versions of the study record are available through the ClinicalTrials.gov Archive, including versions with QC comments. The Archive can be accessed through the History of Changes link on a study record. The Results Submitted field has been added to the Advanced Search page, allowing searchers to find study records based on whether the study sponsor or investigator has submitted summary results information and if submissions with QC comments are available.
For further information, visit the NLM Technical Bulletin.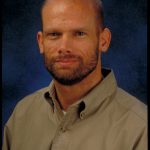 ABOUT Alan Carr
Alan Carr is the Associate Director, National Network of Libraries of Medicine, Pacific Southwest Region, based at UCLA.
Email author View all posts by Alan Carr