CMS Announces $67 Million in Grant Funding to Support Affordable Care Act Outreach
Posted by Alan Carr on September 3rd, 2015 Posted in: Affordable Care Act, Announcements, Consumer Health, Education & Training, Funding

---
The Centers for Medicare & Medicaid Services (CMS) has awarded $67 million in three-year Marketplace Navigator grant funding to assist consumers in signing up for Affordable Care Act coverage in 2016. With Marketplace Open Enrollment set to begin on November 1, 2015, the grant awards will support outreach efforts designed to connect people with local help as they enroll in a health plan that fits their budget and best meets their family's needs, and seek to understand the coverage options and financial assistance available at HealthCare.gov. Awards were made to 100 organizations located in 34 states that operate Federally Facilitated Marketplaces, State Partnership Marketplaces, and supported State-Based Marketplaces.
Navigators and assisters are trained specialists who provide consumers in their communities with in-person help, answering their questions about their health insurance and financial assistance options and assisting them as they complete their application. Navigators and assisters are knowledgeable about the range of health plans available on HealthCare.gov as well as other public health insurance programs offered in their state, including Medicaid and the Children's Health Insurance Program (CHIP). In addition to Navigators, Marketplaces make other resources available to consumers to help them access Marketplace coverage, such as certified application counselors, non-navigator assistance personnel (also known as in-person assisters), and agents and brokers. A list of HHS Navigator awardees, as well as more information about Navigators and other Marketplace resources is available by visiting the CMS web site.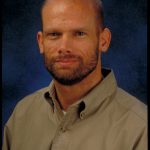 ABOUT Alan Carr
Alan Carr is the Associate Director, National Network of Libraries of Medicine, Pacific Southwest Region, based at UCLA.
Email author View all posts by Alan Carr