Computer Science Pioneer Dr. Alan Kay to Deliver Lindberg-King Lecture on September 26
Posted by Alan Carr on September 20th, 2018 Posted in: Announcements, Education & Training, Events

---
Computer science pioneer Alan Curtis Kay, PhD, delivered the third Annual Donald A.B. Lindberg and Donald West King Lecture on September 26. The talk, titled The Best Way to Predict the Future is to Create It. But Is It Already Too Late?, was broadcast live and archived for later viewing on NIH VideoCasting. With insight into his own childhood, a bit of humor, quotations, and advice, Dr. Kay had a lot to say about a healthy future.
A child prodigy, Dr. Kay was an original member of the seminal Xerox-PARC group, and for his myriad innovations in computer science was awarded computer science's highest honor, the Turing Prize. He has been elected a Fellow of the American Academy of Arts and Sciences, the National Academy of Engineering, and the Royal Society of Arts. He is the president of the Viewpoints Research Institute and an adjunct professor of computer science at the University of California, Los Angeles. The Lindberg-King Lecture honors former NLM Director Donald A.B. Lindberg, MD, and former NLM Deputy Director for Research and Education Donald West King, MD. The event is co-sponsored by the NLM, Friends of the National Library of Medicine, and the American Medical Informatics Association.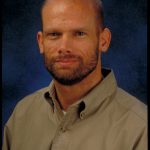 ABOUT Alan Carr
Alan Carr is the Associate Director, National Network of Libraries of Medicine, Pacific Southwest Region, based at UCLA.
Email author View all posts by Alan Carr