Covered California Now Offers an Online Calculator to Compare Health Plan Rates!
Posted by Alan Carr on September 3rd, 2013 Posted in: Affordable Care Act, Announcements, Non-NLM Resources

---
Californians can now see specific rates from competing health plans on a new state-run insurance market set to open October 1. Covered California, the new state marketplace, recently launched an online feature enabling consumers to get detailed price comparisons for their area for the first time. Previously, the state's online calculator gave general estimates of statewide premiums without any comparison of different plans and prices. Starting in January, health insurance premiums will be based on a person's age and location. Separately, federal subsidies are available to help pay premiums based on household income and size under the Affordable Care Act. Insurers on the state exchange will sell four different levels of coverage labeled as Bronze, Silver, Gold and Platinum. Bronze is the lowest cost option because it offers the least amount of insurance coverage toward a person's medical bills. Coverage increases from there up to the most expensive Platinum plans. Individuals earning less than $46,000 a year and families below $94,000 annually may qualify for subsidies. In California, individuals earning less than $16,000 can get coverage through an expansion of Medi-Cal, the state's Medicaid program for the poor.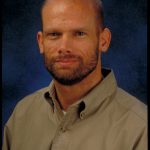 ABOUT Alan Carr
Alan Carr is the Associate Director, National Network of Libraries of Medicine, Pacific Southwest Region, based at UCLA.
Email author View all posts by Alan Carr