December NIH News in Health
Posted by Marco Tamase on December 5th, 2011 Posted in: Consumer Health

---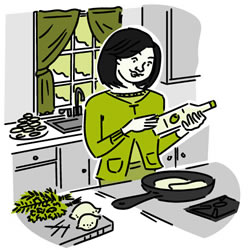 The December issue of NIH News in Health (PDF), the monthly newsletter bringing you practical health news and tips based on the latest NIH research, is now available! In this edition:
Weighing in on Dietary Fats: Some Fats Are Healthier Than Others – With the winter holidays upon us, you'll likely be surrounded by family, friends and food. Favorite foods, though, can be high in fat. Learn which fats are naughty and which are nice to your health, so you can make smarter food choices.
You're Never Too Old: Keep Active as You Age – We've all heard that exercise is good for you. Did you know that it's as true for older people as it is for any age group? You're never too old to get moving, get stronger and improve your health.
Yoga or Stretching Eases Low Back Pain
Stroke Risk Linked to Thinking Problems
Featured Website: Smokefree E-cards
A limited number of print copies free of charge for display in offices, libraries or clinics. E-mail nihnewsinhealth@od.nih.gov or call 301-435-7489 for more information.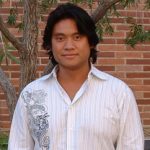 ABOUT Marco Tamase
Marco Tamase is the Member Services Coordinator for the Pacific Southwest Region of the Network of the National Library of Medicine located at UCLA.
Email author View all posts by Marco Tamase