Developing Good Data Design Habits
Posted by Alan Carr on February 1st, 2016 Posted in: Communications Tools, Non-NLM Resources

---
You have surely noticed poorly designed data visualization displays with too many details, unnecessary icons, and many variables piled into one chart. But you don't have to be an artist to do good visual displays. Most information designers concur that data visualization is about communication, not art. However, you have to know how to design with a purpose. To understand the basics of good design, you need to understand why humans respond so well to visual displays of data, which is the topic of an excellent blog article by Stephen Few, a thought leader in the data visualization field. First, he advocates that data visualizations aid users in performing three primary functions: exploring, making sense of, and communicating data. Evaluators would add that another goal is to help users apply data in planning and decision-making. To that end, Few argues that data visualizations should be designed to support readers' ability to perform these four cognitive tasks:
See the big picture in the data
Compare values
See patterns among values
Compare patterns
Design experts like Stephen Few are avowed minimalists, who hate chart junk, such as gridlines and data labels. They have an affinity for small multiples, which are series of graphs displaying different slices of data. If you have never seen small multiples, visit this post from Juice Analytics with good examples. In general, they do not include any element that will hinder users' ability to make comparisons, find patterns, and identify pattern abnormalities that may be indicators of important events. Decorative features like gas gauges and paper doll icons are viewed as unnecessary distractions.
There is a distinction between data visualizations and infographics. Alberto Cairo, Knight Chair in Visual Journalism at the University of Miami's School of Communication, wrote that data visualizations are tools for interactive data exploration while infographics are visual displays that make a specific point. One way to think of this is that data visualizations have users, while infographics have readers. Chart art may be more legitimate in infographics because it supports the primary message or story. But Cairo admits that the boundary between infographic and data visualizations is fuzzy. He noted a trend toward infographics with two layers: a presentation layer, and an exploration one. The infographics have an obvious primary message, but readers are also presented with opportunities to explore their own questions.
That said, Cairo still argues that data design principles hold true for both data visualizations and infographics. Don't drown your readers in images or distract them with bling. Zen is in; bells and whistles are out. The good news is that simple data visualizations do not require sophisticated software or design skills. That's not to say that simple is the same as easy. Good data visualizations and infographics take a lot of thought. For the more interactive data visualizations, you must identify how your users will use your data and design accordingly. For infographics, you need first to clearly identify your central message and then be sure that every element has a supporting role. To read further about developing good visual design habits, check out Presenting Data Effectively by Stephanie Evergreen (Sage, 2013).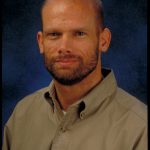 ABOUT Alan Carr
Alan Carr is the Associate Director, National Network of Libraries of Medicine, Pacific Southwest Region, based at UCLA.
Email author View all posts by Alan Carr