Migration to DOCLINE 6.0 Expected in Early 2019!
Posted by Marco Tamase on December 12th, 2018 Posted in: Announcements, DOCLINE, NLM Resources

---
In November 2018, DOCLINE libraries were sent email invitations to preview DOCLINE 6.0. The email provided users instructions to test their new Google login accounts and to review and update their library and holdings information. If you have not accessed DOCLINE 6.0, here are some helpful resources and video tutorials:
The National Library of Medicine (NLM) is currently working with third-party ILL software vendors to ensure their systems are compatible with the new DOCLINE. They are also validating the routing algorithm that matches borrow requests to lenders to ensure that this functionality is working properly. Once this work is complete, NLM expects to migrate to DOCLINE 6.0 in early 2019.
Refer to the DOCLINE 6.0 FAQs page for more information. If you need assistance, please reach out to the National DOCLINE Coordination Office (NDCO) or write to the National Library of Medicine Help Desk. The NDCO will be closed from Monday, December 24, through Tuesday, January 1, 2019, and will return to normal office hours on Wednesday, January 2.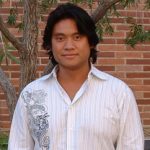 ABOUT Marco Tamase
Marco Tamase is the Member Services Coordinator for the Pacific Southwest Region of the Network of the National Library of Medicine located at UCLA.
Email author View all posts by Marco Tamase