DOCLINE 6.0 E-mail Updates
Posted by Marco Tamase on July 27th, 2018 Posted in: Announcements, DOCLINE

---
Beginning July 27, all NLM emails about the DOCLINE 6.0 upgrade will come from NLM_DOCLINE@public.govdelivery.com. They will not be posted on the DOCLINE-L listserv. Those who subscribe to DOCLINE-L will receive emails about DOCLINE 6.0 only occasionally, and only from the DOCLINE Team.
The new service allows the DOCLINE team at NLM to better support libraries through the transition to DOCLINE 6.0 with:
Full HTML messages,
Images,
Direct links to webinars, DOCLINE support, help videos, and more.
The DOCLINE-L discussion listserv will still be available. If you are subscribed to DOCLINE-L, you will remain a member of the listserv. If you have any questions, write to the NLM help desk, view the DOCLINE FAQs, or the National DOCLINE Coordination Office.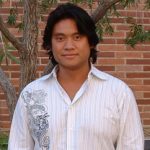 ABOUT Marco Tamase
Marco Tamase is the Member Services Coordinator for the Pacific Southwest Region of the Network of the National Library of Medicine located at UCLA.
Email author View all posts by Marco Tamase