DOCLINE 6.0 Release Update
Posted by Marco Tamase on August 9th, 2018 Posted in: Announcements, DOCLINE

---
DOCLINE 6.0 will be released in mid-to-late September. Adjusting the release date allows NLM the necessary time to accommodate user needs. This release will ensure that all DOCLINE libraries have a new, secure login. In addition, all borrowing requests, including those for indexed articles or books, can be placed using either the PMID or manual methods.
Look for new features soon! Based on user feedback, the DOCLINE Team at NLM will be adding new features on a continuous basis over the next months based on priority, with the most critical features first, followed by reports, activity summary, contact library, and additional requesting methods. New features will be announced as they are released. Once the DOCLINE Team announces the preview period, it is recommended that DOCLINE users try the redesigned system, test the new login, and become familiar with the interface. The existing DOCLINE will remain in use for borrowing and lending during this time.
Please continue to send the DOCLINE Team feedback. Your suggestions will be considered for possible inclusion in a future update.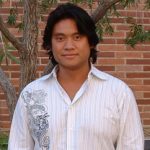 ABOUT Marco Tamase
Marco Tamase is the Member Services Coordinator for the Pacific Southwest Region of the Network of the National Library of Medicine located at UCLA.
Email author View all posts by Marco Tamase