Clean Up Your DOCLINE Data During the Summer!
Posted by Marco Tamase on July 13th, 2017 Posted in: DOCLINE

---
During the summer lull, take a few minutes to review and edit your library's DOCLINE Institution Record to ensure it is correct and up to date. Read the "What to Review in your Institution Record FAQ" page in the DOCLINE Customer Support Knowledgebase for help. Accurate DOCLINE information maximizes efficiency system-wide, as well as reducing request turnaround time.
Overall: Check that delivery email, phone numbers, and staff information is current.
Borrow Defaults: Check DOCLINE Options, especially delivery preferences and maximum cost. NOTE: to request ILL from NLM your maxcost must be at least $9 (non-federal libraries).
Lend Settings: Check delivery methods offered, and take advantage of the email notification feature, for alerts when requests route to you to be filled.
As a reminder, please ensure that your citations are as accurate and complete as possible, if there is not a PMID (PubMed Identifier). This helps increase the accuracy of request fulfilment and improves the fill rate and time to fill for DOCLINE overall. Please refer to the DOCLINE Customer Support Knowledgebase or User Guide if you have questions about specific system features or functions.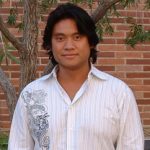 ABOUT Marco Tamase
Marco Tamase is the Member Services Coordinator for the Pacific Southwest Region of the Network of the National Library of Medicine located at UCLA.
Email author View all posts by Marco Tamase