DOCLINE Quarterly Statistical Reports Now Available!
Posted by Marco Tamase on April 18th, 2013 Posted in: DOCLINE

---
NLM has released the following DOCLINE quarterly statistical reports for January-March 2013:
Summary DOCLINE Borrower Statistics (Reports 1-1A, 1-11A, 1-1AT)
Summary DOCLINE Lender Statistics (Report 1-1B)
Detailed DOCLINE Borrower Statistics (Reports 1-2A, 1-22A)
Detailed DOCLINE Lender Statistics (Report 1-2B)
Resource Library Quarterly Report – Fill Rate (Report 2-14)
Loansome Doc Detailed Lender Statistics (Report 5-1A)
Loansome Doc Throughput Report (Report 5-1B)
Please note: Reports 1-11A, 1-1AT, and 1-22A are only distributed to libraries that have entered requests in DOCLINE for other libraries. Report 2-14 is only distributed to resource libraries.
DOCLINE statistical reports are available by going to Requests, then Reports in the DOCLINE menu. Instructions for downloading and printing reports may be found in the "Request Reports" section of the online manual (click the Help link at the top of the DOCLINE screen) or in NLM's Knowledgebase website.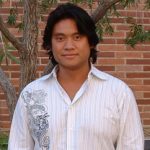 ABOUT Marco Tamase
Marco Tamase is the Member Services Coordinator for the Pacific Southwest Region of the Network of the National Library of Medicine located at UCLA.
Email author View all posts by Marco Tamase