Dr. Dina Paltoo Named NLM Assistant Director for Policy Development
Posted by Alan Carr on July 30th, 2018 Posted in: Announcements, Data, General

---
NLM Director Patricia Flatley Brennan, RN, PhD, has announced the appointment of Dina Paltoo, PhD, MPH, as NLM Assistant Director for Policy Development. In this role, she leads NLM's policy and legislative activities which promote access to scientific data and information, as well as health information technology. Dr. Paltoo had performed the duties in an interim capacity since April 2018 while on detail from the NIH Office of Science Policy (OSP), Office of the Director, National Institutes of Health (NIH). Her official appointment took effect July 9, 2018.
Dr. Paltoo was previously the Director of the Division of Scientific Data Sharing Policy within the OSP. While there, she was responsible for overseeing NIH policy efforts in scientific data sharing and management, open science, and genomics and health. Prior to taking on that role, she was the Director of OSP's Genetics, Health, and Society Program. Dr. Paltoo joined OSP from NIH's National Heart, Lung, and Blood Institute, where she was a program director in genetics and pharmacogenetics and led activities to promote the sharing of these and other data. She has also served as a scientific advisor on the Department of Health and Human Services Secretary's Personalized Healthcare Initiative, was a National Cancer Institute Cancer Prevention Fellow, and taught at Howard and Morgan State Universities. Dr. Paltoo received her PhD in physiology and biophysics from Howard University, was a postdoctoral fellow in cellular biophysics and biochemistry at the University of Medicine and Dentistry of New Jersey, and earned an MPH from the Johns Hopkins Bloomberg School of Public Health.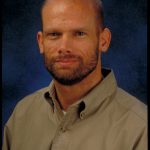 ABOUT Alan Carr
Alan Carr is the Associate Director, National Network of Libraries of Medicine, Pacific Southwest Region, based at UCLA.
Email author View all posts by Alan Carr