Enhancement to MedlinePlus Connect Lab Test Responses
Posted by Alan Carr on May 31st, 2016 Posted in: Consumer Health, Electronic Health Records, MedlinePlus, MedlinePlus Connect

---
MedlinePlus Connect is a National Library of Medicine (NLM) service linking patient portals and electronic health record systems to context-relevant information from MedlinePlus. The Connect service returns relevant information for a patient's specific diagnosis, medication, or lab test. In particular, since 2011 Connect has supported requests for lab test information using LOINC (Logical Observation Identifiers Names and Codes).
In April 2016, NLM released an enhancement to the responses to lab test queries. The response now names the source of the information and provides a short snippet of the content in addition to the hyperlinked title of the content page. This contextual information was added to help end-users understand the differences between multiple links which will be useful as NLM expands its collection of lab test content. For example, responses will now include links to MedlinePlus health topics that are focused on lab tests. For a look at the new format, visit the NLM Technical Bulletin.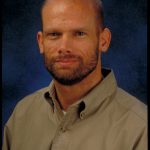 ABOUT Alan Carr
Alan Carr is the Associate Director, National Network of Libraries of Medicine, Pacific Southwest Region, based at UCLA.
Email author View all posts by Alan Carr