Explore NLM's New Open Data Portal: Data Discovery
Posted by Alan Carr on January 30th, 2019 Posted in: Announcements, Communications Tools, Data, NLM Resources, Public Health, Search Tools

---
The National Library of Medicine is the first of NIH's Institutes and Centers to adopt the new open data portal, Data Discovery. The first datasets are already available, including content from such varied resources as the Dietary Supplement Label Database, Pillbox, ToxMap, Disaster Lit, and HealthReach. The new portal offers key benefits, including:
Powerful data exploration tools—By showing the dataset as a spreadsheet, the Data Discovery platform offers freedom to filter and interact with the data in novel ways.
Intuitive data visualizations—A picture is worth a thousand words, and nowhere is that truer than leveraging data visualizations to bring new perspectives on scientific questions.
Open data APIs—Open data alone isn't enough to fuel a new generation of insights. Open APIs are critical to making the data understandable, accessible, and actionable, based on the unique needs of the user or audience.
Developers and technologists who support research, health, and medical organizations require APIs that are modern, interoperable, and standards-compliant. Data Discovery provides a powerful solution to these needs, supporting NLM's role as a platform for biomedical discovery and data-powered health. This new portal is an exciting step forward in achieving key aspects of the NLM Strategic Plan—to advocate for open science, further democratize access to data, and support the training and development of the data science workforce.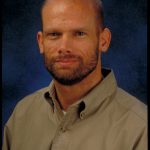 ABOUT Alan Carr
Alan Carr is the Associate Director, National Network of Libraries of Medicine, Pacific Southwest Region, based at UCLA.
Email author View all posts by Alan Carr