Five NNLM Online Classes and Webinars in November 2017
Posted by Alan Carr on October 25th, 2017 Posted in: Consumer Health, Education & Training, Environmental Health and Toxicology, NLM Resources, Non-NLM Resources, Public Health

---
Each month, the National Network of Libraries of Medicine provides free professional development opportunities for public health professionals and librarians. In November 2017, NNLM course offerings include evaluation of health information in the news, exploration of nutrition information resources, partnerships with community health workers, and more. Check out the following five classes and webinars designed to meet your training needs:
Health Issues in the Headlines: Learning to Read Between the Lines (November 1-November 30, 2017) – Often the first place library patrons will hear about health issues is in the media. This interactive, hands-on CE course will introduce participants to the environment of health reporting. Participants will learn about how health is reported in the news as well as how to evaluate the accuracy and validity of science and health stories.
Discovering TOXNET (November 6-December 18, 2017) – Discover TOXNET and other NLM environmental health databases through videos, guided hands-on tutorials, and discovery exercises. TOXNET is a web-based system of databases covering hazardous chemicals, environmental health, toxic releases, chemical nomenclature, poisoning, risk assessment, regulations plus occupational safety and health.
Food for Thought: Exploring Nutrition Information Resources (November 6-December 1, 2017) – Join this self-paced course on nutrition information resources available through government resources such as the US Department of Agriculture (USDA), US Food and Drug Administration (FDA), the Centers for Disease Control and Prevention (CDC), and the National Library of Medicine (NLM).
Partnering with Community Health Workers (Nov 8, 2017, 8:00-9:00AM PT) – Community Health Workers (CHWs) play a crucial role in improving the health literacy of their communities. They have a unique understanding of those they serve and can facilitate communication and trust. By partnering with CHWs, libraries can improve the effectiveness of their community health outreach initiatives. Learn more about the role that CHWs play in their communities and how to develop fruitful partnerships.
HRSA's Resources and Initiatives for Native American Communities (November 15, 2017, 1:00-2:00PM PT) – The Health Resources and Services Administration's Office of Regional Operations for Region 10 will share some of its initiatives and activities within the Native American community as it pertains to behavioral health, chronic disease, education, human trafficking and substance abuse.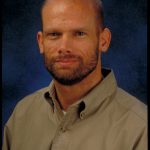 ABOUT Alan Carr
Alan Carr is the Associate Director, National Network of Libraries of Medicine, Pacific Southwest Region, based at UCLA.
Email author View all posts by Alan Carr