FORCE2018 Conference October 11-12 in Montreal, Canada
Posted by Alan Carr on August 30th, 2018 Posted in: Announcements, Communications Tools, E-Science, Education & Training, Events

---
Registration is available for the FORCE2018 (The Future of Research Communications and e-Scholarship) conference, a different kind of meeting where stakeholders come to the table for a discussion on an open future for scholarly communications and changing the ways scholarly and scientific information is communicated, shared and used. It looks beyond publication, to the needs of all involved in the research enterprise, including the producers and the users of research.
FORCE2018 is organized by FORCE11, a community of scholars, librarians, archivists, publishers and research funders, that has arisen organically to help facilitate the change toward improved knowledge creation and sharing. Individually and collectively, the overall aim is to bring about a change in modern scholarly communications through the effective use of information technology. Talks on this year's program cover many themes, including:
Open Data, Open Source and Open Scholarship
Research classification and interdisciplinary research
New ways to share research results
Reproducibility
Community outreach and impact
The FORCE2018 Conference will be held in Montreal, Canada, on October 11 & 12, 2018, at the New Residence Conference Center at McGill University. Pre-conference workshops will be held on October 10. With its 11 universities and a vibrant tech sector, the academic-business connection is strong and thriving in Montreal. Artificial intelligence, high tech, gaming, neuroscience, data-hosting and shared services are just some of the businesses that have made a home in the largest French-speaking city outside France.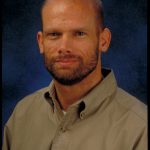 ABOUT Alan Carr
Alan Carr is the Associate Director, National Network of Libraries of Medicine, Pacific Southwest Region, based at UCLA.
Email author View all posts by Alan Carr