Free Online NNLM Class: Discover TOXNET and other NLM Environmental Health Resources
Posted by Alan Carr on October 4th, 2017 Posted in: Education & Training, Environmental Health and Toxicology, NLM Resources

---
Register now for a free, online class offered by the NNLM Training Office (NTO) to discover TOXNET and other National Library of Medicine environmental health resources through videos, guided tutorials, and discovery exercises. The class is taught online using the Moodle platform, over a 6-week period, in 13 independent units. Complete only the units that interest you; there is only one required unit, the others are optional. The dates of the class are November 6 — December 18. Resources covered include TOXLINE, ChemIDplus, TRI, TOXMAP, Hazardous Substances Data Bank (HSDB), IRIS, Haz-Map, Household Products Database, LactMed, WISER, CHEMM, REMM and the Drug Information Portal.
You will work at your own pace over a period of 6 weeks to complete the units that are of interest to you. This class is offered for variable MLA Continuing Education credit. Each unit carries anywhere from 0.5 to 2.0 credit hours, for a total of up to 12 hours. Credit will not be awarded for partial completion of a module. Total credit awarded will be based on completed units. Each unit consists of guided interactive tutorials AND/OR tutorial videos, and discovery exercises. Instructors will be available to answer questions and provide assistance throughout the course.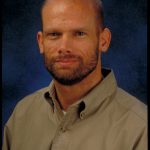 ABOUT Alan Carr
Alan Carr is the Associate Director, National Network of Libraries of Medicine, Pacific Southwest Region, based at UCLA.
Email author View all posts by Alan Carr