Funding Announcement: NLM Administrative Supplements for Informationist Services in NIH-funded Research Projects
Posted by Alan Carr on April 11th, 2012 Posted in: Announcements, Education & Training, Funding, Informatics

---
A new funding announcement offering support for informationists to work on NIH-funded research grants was published on the NIH Guide web site today. These supplements provide funds to researchers who have existing research grants from any of the Institutes listed in the announcement (NLM, NCI, NEI, NIA, NIAAA, NIBIB, NIDCD, NIDCR), to pay for adding an informationist to the project. The principal investigator of the grant must apply for this funding, so librarian/informationist colleagues in academic settings might want to identify partners of interest and reach out to them to suggest that they apply, or alert people with whom they already work. An easy way to find potential partners would be to use the NIH RePORTER resource to search by state and funding agency. Applications must be submitted electronically by the deadline of June 5, 2012. The earliest funding start date is September, 2012.
The purposes of the administrative supplement program are (1) to enhance collaborative, multi-disciplinary basic and clinical research by integrating an information specialist, also known as in-context information specialist, into the research team in order to improve the capture, storage, organization, management, integration, presentation, and dissemination of biomedical research data; and (2) to assess and document the value and impact of the informationist's participation.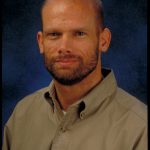 ABOUT Alan Carr
Alan Carr is the Associate Director, National Network of Libraries of Medicine, Pacific Southwest Region, based at UCLA.
Email author View all posts by Alan Carr