NLM's GeneEd Resource Will Retire March 31!
Posted by Alan Carr on March 11th, 2019 Posted in: Communications Tools, Consumer Health, NLM Resources
Tags: GeneEd
---
GeneEd, a resource of genetics education materials for grades 9 to 12, will retire on March 31, 2019. Selected content has been integrated into Genetics Home Reference (GHR), in the "Classroom" section, to create a single access point at the National Library of Medicine for consumer level genetics information. The determination of what content to add to GHR was based on a survey of GeneEd users and on an analysis of usage metrics. For questions or comments about this change, contact NLM customer support.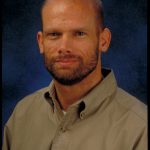 ABOUT Alan Carr
Alan Carr is the Associate Director, National Network of Libraries of Medicine, Pacific Southwest Region, based at UCLA.
Email author View all posts by Alan Carr