HCUP Nationwide Databases Now Available for Download!
Posted by Marco Tamase on February 29th, 2016 Posted in: Data, Non-NLM Resources, Public Health

---
The Healthcare Cost and Utilization Project (HCUP) is a family of health care databases and related software tools and products developed through a Federal-State-Industry partnership and sponsored by the Agency for Healthcare Research and Quality (AHRQ). These databases enable research on a broad range of health policy issues, including cost and quality of health services, medical practice patterns, access to health care programs, and outcomes of treatments at the national, state, and local market levels.
Beginning Tuesday, March 1, the HCUP Central Distributor will deliver Nationwide Databases via secure digital download. Once an order is complete, data purchasers will be able to access and securely download their zipped and encrypted files through their online HCUP Central Distributor account. These data files are quite large and, depending on connection speed and other variable internet conditions, may take anywhere from 10 minutes to more than an hour to download. Tips to facilitate successful downloads, as well as other updated Purchasing FAQs, are available on the web site. All State Databases will continue to be delivered on DVDs and shipped via FedEx. For questions concerning HCUP database purchases, contact the HCUP Central Distributor.
Thanks to Brooke Billman of the University of Arizona Health Sciences Library in Tucson for forwarding this information.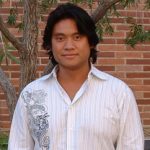 ABOUT Marco Tamase
Marco Tamase is the Member Services Coordinator for the Pacific Southwest Region of the Network of the National Library of Medicine located at UCLA.
Email author View all posts by Marco Tamase