Health Disparities PubMed Special Query Updated
Posted by Alan Carr on April 24th, 2019 Posted in: Communications Tools, Health Disparities, NLM Resources, Public Health, PubMed, Search Tools
Tags: PubMed Special Query
---
This month the topic-specific PubMed Special Query, Health Disparities, was updated to include terms and resources on gender and sexual minorities. The search now retrieves over 230,000 citations. The search strategy uses MeSH headings to retrieve indexed citations, plus title and abstract words to obtain other unindexed citations. You may use additional features of PubMed to focus or expand your search.
To run the search, enter the following in the PubMed search box: healthdisparities [sb] or click on this link to launch the search. Health disparities refers to differences between groups of people, which can affect how frequently a disease afflicts a group, how many people get sick, or how often the disease causes death.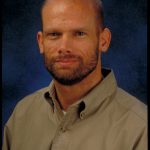 ABOUT Alan Carr
Alan Carr is the Associate Director, National Network of Libraries of Medicine, Pacific Southwest Region, based at UCLA.
Email author View all posts by Alan Carr