HHS Launches Second Video Game on Disaster Planning!
Posted by Alan Carr on October 24th, 2013 Posted in: Electronic Health Records, Emergency Preparedness and Response, Non-NLM Resources, Public Health, Security Issues

---
The Office of the National Coordinator for Health Information Technology's (ONC) Office of the Chief Privacy Officer (OCPO) has released its second web-based security training module, CyberSecure: Your Medical Practice. This latest game focuses on disaster planning, data backup and recovery, and other elements of contingency planning. Contingency planning helps providers and staff prepare for power outages, floods, fires, or weather related events such as hurricanes or tornadoes. These events can damage patient health information or make it unavailable. Planning for these events can help ensure that patient health information is protected and that patient information can be accessed when the disaster is over. This training module uses a game format that requires users to respond to privacy and security challenges often faced in a typical small medical practice. Users choosing the right response earn points and see their virtual medical practices flourish. But users making the wrong security decisions can hurt their virtual practices.
October is National Cyber Security Awareness Month, and is an opportunity for ONC to remind providers about the need to create contingency plans to assure a safe and secure cyber environment. Contingency Planning is also required by the HIPAA Security Rule.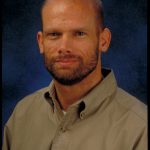 ABOUT Alan Carr
Alan Carr is the Associate Director, National Network of Libraries of Medicine, Pacific Southwest Region, based at UCLA.
Email author View all posts by Alan Carr