January 2019 Midday at the Oasis/PNR Rendezvouz Recording Now Available!
Posted by Marco Tamase on January 23rd, 2019 Posted in: Big Data, Communications Tools, Data, Education & Training

---
On January 16, NNLM PSR & NNLM PNR hosted What to do after You Take a Data Course for the joint Midday at the Oasis & PNR Rendezvous webinar. In this session, Margaret Henderson, Health Sciences Librarian at San Diego State University Library (SDSU), provides some next steps after taking courses on data management, data analysis and visualization. She offers ideas to get started with data services at your institution. Margaret is also the liaison to the College of Health and Human Services at SDSU working with other librarians to set up RDM services. To view the webinar, visit the Midday at the Oasis page or click on the YouTube video player below.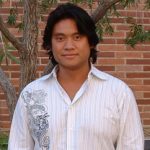 ABOUT Marco Tamase
Marco Tamase is the Member Services Coordinator for the Pacific Southwest Region of the Network of the National Library of Medicine located at UCLA.
Email author View all posts by Marco Tamase