July NLM Webinar Series, "Insider's Guide to Accessing NLM Data: EDirect for PubMed"
Posted by Alan Carr on June 14th, 2017 Posted in: Data, Education & Training, NLM Resources, PubMed, Search Tools

---
The next sessions of the NLM Webinar Series, Insider's Guide to Accessing NLM Data: EDirect for PubMed, begin July 10, continuing on July 13, July 17, July 20, and July 24. All sessions begin at 10:00 AM PDT and run for approximately 75 minutes. This newly revamped and restructured series of interactive workshops will introduce new users to the basics of using EDirect to access exactly the PubMed data you need, in the format you need. Over the course of the five sessions, students will learn how to use EDirect commands to access PubMed, design custom output formats, create basic data pipelines to get data quickly and efficiently, and develop simple strategies for solving real-world PubMed data-gathering challenges. EDirect requires access to a Unix environment but easy installation instructions for Windows and Mac computers are available before the class starts. No prior Unix knowledge is required; novice users are welcome!
This series of classes involves hands-on demonstrations and exercises, as well as homework exercises between sessions. Due to the nature of this class, registration will be limited to 100 students per offering. Students are expected to attend all five sessions. Seven (7) hours of MLA CE credit are available for students who attend all sessions and complete the homework assignments. In order to register, you will need to create a free account on the National Network of Libraries of Medicine Web site. Account creation and confirmation may take up to 24 hours.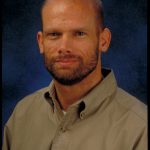 ABOUT Alan Carr
Alan Carr is the Associate Director, National Network of Libraries of Medicine, Pacific Southwest Region, based at UCLA.
Email author View all posts by Alan Carr