Recording of June DOCLINE Talkline "Did You Know" Webinar Now Available!
Posted by Marco Tamase on July 22nd, 2019 Posted in: DOCLINE, NLM Resources

---
The recording of the June 2019 DOCLINE Talkline webinar is now available. DOCLINE Talkline is a webinar series from the National Network of Libraries of Medicine, DOCLINE Coordination Office (NDCO) to promote and educate users on DOCLINE and other resource sharing programs from the National Library of Medicine. To view the webinar, click on the YouTube player below.
Presenters Erin Latta, NNLM DOCLINE Coordinator, and Lis Unger, NLM DOCLINE Team Lead, provided DOCLINE 6.0 tips and tricks, including:
Working with Requests: as a Lender
Routing: how it works & making it work for you
Working with Requests: as a Borrower
If you have any questions or feedback about DOCLINE 6.0, write to the NLM Help Desk, view the DOCLINE 6.0 FAQs, or contact the National DOCLINE Coordination Office.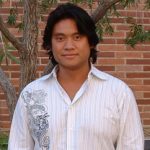 ABOUT Marco Tamase
Marco Tamase is the Member Services Coordinator for the Pacific Southwest Region of the Network of the National Library of Medicine located at UCLA.
Email author View all posts by Marco Tamase