Librarians to Help with ACA Implementation
Posted by Alan Carr on June 28th, 2013 Posted in: Affordable Care Act, Announcements, Consumer Health, Education & Training, General, Non-NLM Resources

---
On Sunday, June 30, during the American Library Association annual conference, an announcement will be made which will mark the beginning of recruitment of the nation's librarians to help people sign up for insurance under President Barack Obama's health care overhaul. Up to 17,000 U.S. libraries will be part of the effort to get information and crucial computer time to the millions of uninsured Americans who need to get coverage under the law. The initiative starts October 1, when people without health coverage will start shopping for insurance online on new websites where they can get tax credits to help pay the cost. About 7 million people are expected to sign up for coverage in the new marketplaces next year, but the heavy emphasis on the Web-based portals puts anyone without access to a computer at a disadvantage. According to the Institute of Museum and Library Services (IMLS), libraries already provide health information to 28 million people each year via public access computers. Many libraries also have public spaces where meetings can be held.
Since librarians are likely to get questions on the health law from the public, the IMLS is contracting with the Online Computer Library Center to develop an online toolkit and training webinars for librarians. Libraries will be particularly important in conservative states that aren't making much effort to promote the health law's opportunities. They may choose to link to HealthCare.gov, the revamped federal website that is the hub for health law information, or to embed the widget on their websites. Some libraries may decide to set aside some public computers for people seeking health insurance or extend time limits on computers. Some may work with community health centers on educational events. The degree of participation will be determined locally with each library.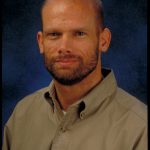 ABOUT Alan Carr
Alan Carr is the Associate Director, National Network of Libraries of Medicine, Pacific Southwest Region, based at UCLA.
Email author View all posts by Alan Carr