March 2018 Midday at the Oasis Webinar Recording Now Available!
Posted by Marco Tamase on March 28th, 2018 Posted in: Communications Tools, Education & Training, Health Disparities

---
On March 27, NNLM PSR presented Perspectives in Cultural Competence and Cultural Humility for the Midday at the Oasis monthly webinar. Xan Goodman, Health Sciences Librarian and Assistant Professor at University of Nevada, Las Vegas, was the featured presenter. The session introduced health sciences librarians to the concepts of cultural competence and cultural humility. It focused on the roles of the librarian as colleague and instructor. This webinar linked the concepts of cultural competence and cultural humility to healthcare, which is the stakeholder community supported by health sciences librarians. The webinar also explored personal identities and cultures and how these particular elements translate to a deliberate practice of cultural competence and cultural humility in the workplace. To view the webinar, visit the Midday at the Oasis page or click on the YouTube video player below.


Note: To switch to full screen, click on the full screen icon in the bottom corner of the video player. To exit the full screen, press Esc on your keyboard or click on the Full screen icon again. If you have problems viewing full screen videos, make sure you have the most up-to-date version of Adobe Flash Player.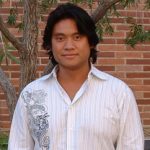 ABOUT Marco Tamase
Marco Tamase is the Member Services Coordinator for the Pacific Southwest Region of the Network of the National Library of Medicine located at UCLA.
Email author View all posts by Marco Tamase