MEDLINE Data Changes for 2019
Posted by Alan Carr on December 1st, 2018 Posted in: Communications Tools, NLM Resources, PubMed, Search Tools

---
NLM has announced the notable data changes made to MEDLINE during the annual maintenance known as Year-End Processing (YEP) for 2019. Highlights include:
For 2019, 73 MeSH headings were either changed or deleted and replaced with more up-to-date terminology.
402 new MeSH Headings, plus 20 new Publication Types, were added to MeSH in 2019. A complete list is available in PDF format, New Headings with Scope Notes, Annotations and Tree Locations.
Twenty new publication types are available for 2019; 16 will be used only by NLM Cataloging and four will be used for MEDLINE indexing.
For 2019, NLM has continued its project of reviewing subheadings in order to improve indexing consistency and efficiency and to make MEDLINE searching easier and more straightforward. The new MeSH heading Workforce was created to replace /manpower.
For a complete list of updates, visit the NLM Technical Bulletin.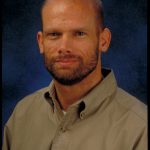 ABOUT Alan Carr
Alan Carr is the Associate Director, National Network of Libraries of Medicine, Pacific Southwest Region, based at UCLA.
Email author View all posts by Alan Carr