New MEDLINE Publisher Portal and Email Address
Posted by Alan Carr on June 18th, 2019 Posted in: Communications Tools, NLM Resources, PubMed
Tags: publisher portal
---
The National Library of Medicine has announced the launch of the MEDLINE Publisher Portal, a new platform for submitting and managing MEDLINE applications. The platform allows publishers to submit an application for a journal to be reviewed for MEDLINE and provides a unique link for publishers to track the progress of the review. Many publishers may be familiar with the interface, due to similarities with the PMC Publisher Portal used for PMC applications. With the first application, a publisher or society will be prompted to enter information about the journal and the publishing organization. Users wanting to avoid re-entering publisher information should apply using the Sign In feature, which will create a Publisher Profile and prevent the need to re-enter this information in subsequent applications.
The former MEDLINE Review Application was decommissioned on June 17. Applications submitted prior to June 17, but not yet reviewed, will be transferred to the new MEDLINE Publisher Portal. Publishers/editors with applications in this state do not need to take further action. NLM also announced that all MEDLINE application communication should now go to NLMMEDLINEapplication@mail.nlm.nih.gov.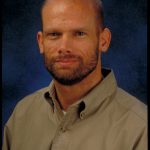 ABOUT Alan Carr
Alan Carr is the Associate Director, National Network of Libraries of Medicine, Pacific Southwest Region, based at UCLA.
Email author View all posts by Alan Carr