MedlinePlus Health Topics Subcategories Changes!
Posted by Alan Carr on December 16th, 2015 Posted in: Announcements, Consumer Health, NLM Resources, Search Tools

---
MedlinePlus and MedlinePlus en español currently have over 950 health topics in both English and Spanish. These health topic pages contain collections of vetted links to consumer health resources, which are organized into subcategories. On January 12, 2016, in an effort to simplify and streamline the subcategories schema, the following changes were made to both MedlinePlus and MedlinePlus en español:
Deleted Subcategories:
"Diagnosis/Symptoms"
"Prevention/Screening"
"Finance and Policy"
New Subcategories:
"Symptoms"
"Diagnosis and Tests"
"Prevention and Risks Factors"
Merged Subcategories:
Videos and Tutorials into "Videos and Tutorials"
Changed Subcategory
Specific Conditions to "Specifics"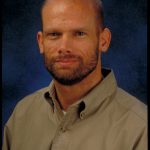 ABOUT Alan Carr
Alan Carr is the Associate Director, National Network of Libraries of Medicine, Pacific Southwest Region, based at UCLA.
Email author View all posts by Alan Carr