MedlinePlus Healthy Recipes Gets Reorganized!
Posted by Alan Carr on July 29th, 2019 Posted in: Consumer Health, MedlinePlus, NLM Resources, Search Tools
Tags: healthy recipes
---
The MedlinePlus Healthy Recipes page was recently reorganized into 11 categories: Breakfast, Lunch, Dinner, Drinks, Salads, Side Dishes, Soups, Snacks, Dips, Salsas, and Sauces, Breads, and Desserts. Each category has its own landing page. Bon appetit!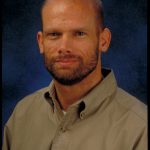 ABOUT Alan Carr
Alan Carr is the Associate Director, National Network of Libraries of Medicine, Pacific Southwest Region, based at UCLA.
Email author View all posts by Alan Carr