February Midday at the Oasis Recording Now Available!
Posted by Marco Tamase on February 18th, 2016 Posted in: General, NLM Resources

---
On February 17, NN/LM PSR presented Copyright Roundup for the Midday at the Oasis monthly webinar. Marty Brennan, UCLA's Copyright and Licensing Librarian, provided highlights of the latest developments in copyright law and the intersecting library issues. He explained everything you need to know about recent copyright court decisions, Open Access, Creative Commons, and Fair Use. You can view the webinar by visiting the Midday at the Oasis Archives page or by clicking on the YouTube video player below.


Note: To switch to full screen, click on the full screen icon in the bottom corner of the video player. To exit the full screen, press Esc on your keyboard or click on the Full screen icon again. If you have problems viewing full screen videos, make sure you have the most up-to-date version of Adobe Flash Player.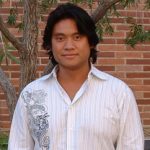 ABOUT Marco Tamase
Marco Tamase is the Member Services Coordinator for the Pacific Southwest Region of the Network of the National Library of Medicine located at UCLA.
Email author View all posts by Marco Tamase