Recording of Misperceptions and the Misused Language of Addiction Webinar Now Available!
Posted by Marco Tamase on November 30th, 2017 Posted in: Communications Tools, Consumer Health, Education & Training, Emergency Preparedness and Response, Health Literacy, Non-NLM Resources, Public Health
Tags: addiction, opioid crisis, substance abuse
---
On August 3, 2017, the NNLM New England Region (NER) sponsored the one-hour session Misperceptions and the Misused Language of Addiction: Words Matter, the first of four webinars in the Substance Use Disorders webinar series. In the webinar, Dr. Richard Saitz, Professor and Chair of Community Health Sciences, School of Public Health and Professor of Medicine, School of Medicine at Boston University, discussed how terminology used in both layperson and scientific publications is often inaccurate and stigmatizing. Efforts are underway to encourage the use of terminology that can improve accuracy, reduce stigma, and even improve patient care. You can view the webinar by visiting the NNLM NER Repository page or by clicking on the YouTube video player below.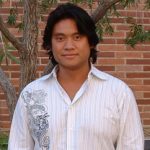 ABOUT Marco Tamase
Marco Tamase is the Member Services Coordinator for the Pacific Southwest Region of the Network of the National Library of Medicine located at UCLA.
Email author View all posts by Marco Tamase