More New MeSH Supplementary Concept Records for COVID-19
Posted by Alan Carr on April 13th, 2020 Posted in: Communications Tools, Emergency Preparedness and Response, NLM Resources, Public Health, PubMed, Search Tools
Tags: COVID-19, Supplementary Concept Records
---
In March 2020, five new Medical Subject Heading (MeSH) Supplementary Concept Records (SCR Class 2-Protocol) were added to the 2020 MeSH Browser in response to the COVID-19 pandemic:
These SCRs first appeared in the MeSH export files available on March 26 and March 28. Prior to March 2020, the SCR Class 2-Protocol type was limited to cancer protocols. To expedite the creation of MeSH vocabulary available for COVID-19, MeSH has expanded the use of the SCR Class 2-Protocol types to include protocols, treatments, and diagnostic methods for diseases. Each of these new SCRs (Class 2-Protocol) is assigned headings mapped to MeSH descriptors. See the "Heading Mapped to" field in the MeSH Browser record for the individual SCRs to identify the descriptors that are mapped to the SCRs. Please note that three other COVID-19 related SCRs were added to the MeSH Browser prior to March 26:
These new SCRs will enhance MEDLINE indexing and PubMed search and retrieval for a rapidly evolving situation. Get the latest public health information from CDC and NIH.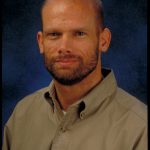 ABOUT Alan Carr
Alan Carr is the Associate Director, National Network of Libraries of Medicine, Pacific Southwest Region, based at UCLA.
Email author View all posts by Alan Carr