My Bibliography Version 3.0 Coming Soon!
Posted by Alan Carr on April 10th, 2019 Posted in: Communications Tools, NCBI, NLM Resources, PubMed, Search Tools
Tags: My Bibliography
---
My Bibliography is an application developed by the National Library of Medicine to help organize citations to your publications and to assist eRA Commons users with managing publication or product compliance with the NIH Public Access Policy. My Bibliography version 3.0, the redesigned and rebuilt new version to be released soon, includes useful new tools and a streamlined interface that facilitates a workspace to quickly view publications' compliance status, initiate submissions to the NIH Manuscript Submission system (NIHMS), and organize publications and awards data using the new searching, filtering, and sorting options. To see a series of illustrations previewing the new interface, visit the NLM Technical Bulletin. There is an additional article with more information for eRA Commons users.
My Bibliography's streamlined interface displays options to manage citations, add citations, search, and sort at the top of the page. The unique URL to share bibliographies with others is also found at the top of the page. There are three options to add author-specific article citations: using the My Bibliography citation search tool to find citations in PubMed, uploading citations from a file, or using My Bibliography templates to create citations manually. Citations stored in My Bibliography can be downloaded in MEDLINE format by checking the boxes next to the citations to include in an export file and selecting the option "Export file (MEDLINE)" in "Manage citations." Citations can be sorted by author name (either in ascending or descending order), by publication date (newest to oldest or oldest to newest), or by recently updated citations. Locating citations can be accomplished by entering article PMCID, citation PMID, article title words, author name, DOI, or journal title in the search box. Citations stored in My Bibliography can be shared with others using the personal URL displayed at the top of the page. The public version of My Bibliography displays all the citations currently stored in your bibliography.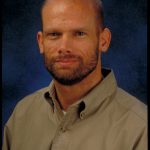 ABOUT Alan Carr
Alan Carr is the Associate Director, National Network of Libraries of Medicine, Pacific Southwest Region, based at UCLA.
Email author View all posts by Alan Carr